Project Management Professional® Refresher Training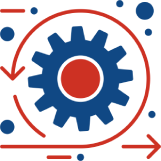 Project Management Professional® Refresher Training
298 Google reviews
0 students enrolled
1. Quality Training by PMI Authorized Instructors
2. Refresh your Project Management knowledge with the latest version
3. Prepare for the PMP exam by refreshing your knowledge
4. Earn 08 PMI PDUs (Professional Development Units)
5. Receive guidance and support after training
View Course Schedule
INSTRUCTOR LED TRAINING IN
| DATE | TIME | COURSE TYPE | PRICE | |
| --- | --- | --- | --- | --- |
No Training available

{{ training.From_Date }} - {{ training.To_Date }}

{{ training.From_Date }}

(1 Days) ({{ training.Training_Week_Type }})

({{ training.DCount }} Days) ({{ training.Training_Week_Type }})

{{ training.From_Time }} - {{ training.To_Time }}

{{ training.Currency_Type }} {{ training.Price }}.00

{{ training.Currency_Type }} {{ training.Price }}.00

{{ training.Currency_Type }} {{ training.Offer_Price }}.00

valid till: {{ training.Valid_Date }}

ENROLL NOW ENROLL NOW
View More Batches View Less
Can't find convenient schedule? Let Us Know
DESCRIPTION
Enhance your PMP expertise and stay ahead of the game with our exclusive opportunity! Have you already completed your 35 hours of PMP training some time ago?
We have the perfect solution for you! Introducing our intensive 2-day online refresher course, designed to be an immersive revision experience. With a focus on the PMP Exam Prep Material & latest PMBOK Edition 7, this course covers not only the essential Exam Content Outline (ECO) but also delves into the emerging Agile and Hybrid concepts. Be fully equipped to tackle the PMP exam with confidence and navigate the ever-evolving project management landscape.
Enroll now and unlock the full potential of your PMP certification. It's time to refresh, upgrade, and embrace the future of project management. Join us on this exhilarating journey – seize the moment and secure your success!
Our Testimonials
Sureshkumar Somanathan
I have attended PgMP virtual session from Addon Skills during Feb end. It was wonderful and their expert trainer explained with real time examples which give a lot of insight on Program management. I would like to thank Addon Skills for their support and direction to clear my PgMP exam. They identified my gaps and asked me to focus the areas which required more attention. Without Addon Skills support and perseverance, it would not be possible for me to clear the exam in 2 months effort.
Raviraj Mundhe
Thank you Addon Skills. Your training programme and training material/notes were very useful and helped me prepare and pass the exam. The support system even after the training is what helps aspirants focus their strategies. Thank you very much for your mentoring support and wish the entire team good luck with the certification training workshops.

Ravi MSR
I passed PgMP exam on 12th June 2018. I contacted #AddOnSkills for help. Their Question-Answer sessions clarified many of the concepts. Those sessions were really helpful to get enough boost to face the exam with confidence. Continuous support to clarify any doubts via WhatsApp group, and skype sessions were available all time.
Dr. Chandramouli Subramanian
Attended Pfmp training by Addon skills, Mr. Kailash in the month of Oct 2020. it was a wonderful experience refreshing PPP concepts. He is passionate about explaining all doubts in detail. value delivered clearly aligned with the stated and unstated goals. He reinforced all important points. His tips on how to fill application was a value Added: He took the entire training concisely. I recommend this to all portfolio managers.
Vinit Menon
Thanks for the excellent training on PMP. The concepts and processes was clearly explained by Kailash. He was very disciplined and more focused on trainees efforts to understand PMP instead of finishing the workshop as soon as possible. I would recommend kailash for PMP training for those who are interested in PMP training.